Operation of the machines
The Dense Fluid Degreasing machines are controlled by a Siemens PLC and are fully automated. This control system allows remote maintenance and monitoring
Machines adapted to each environment
The Dense Fluid Degreasing machines are designed so that the cleaning autoclave(s) are several tens of meters away from the main body of the machine. This machine body can be located in a technical room.
One machine body can operate between 1 and 4 autoclaves, thus increasing production rates.
The autoclave(s) can be located in clean rooms (grey or white) or in different rooms.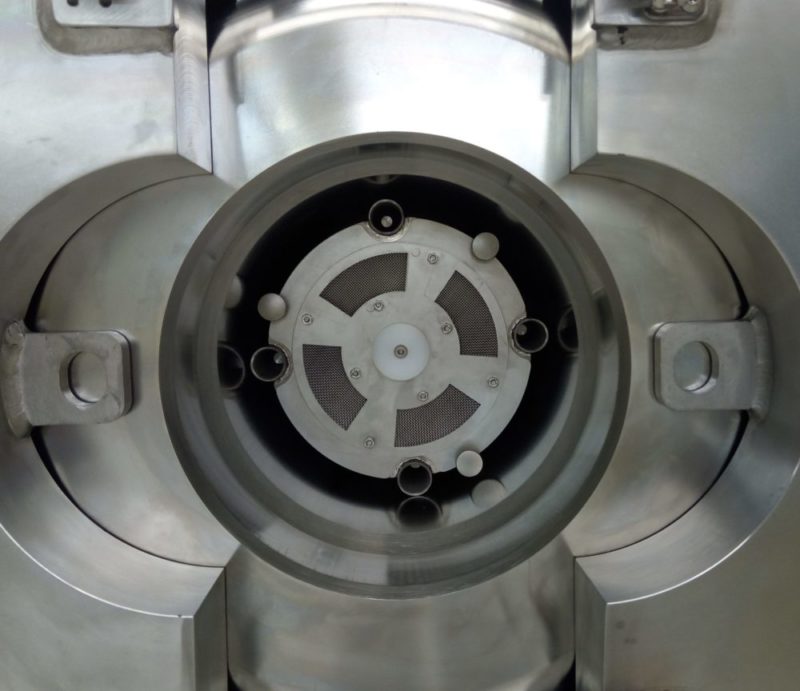 Adapted sizing
Dense Fluid Degreasing adapts its autoclave capacity standards according to the production rates to be respected and the size of the parts to be treated. Dense Fluid Degreasing autoclaves range in size from 4L to 550L.
Working pressures can range from 100 to 300 bar.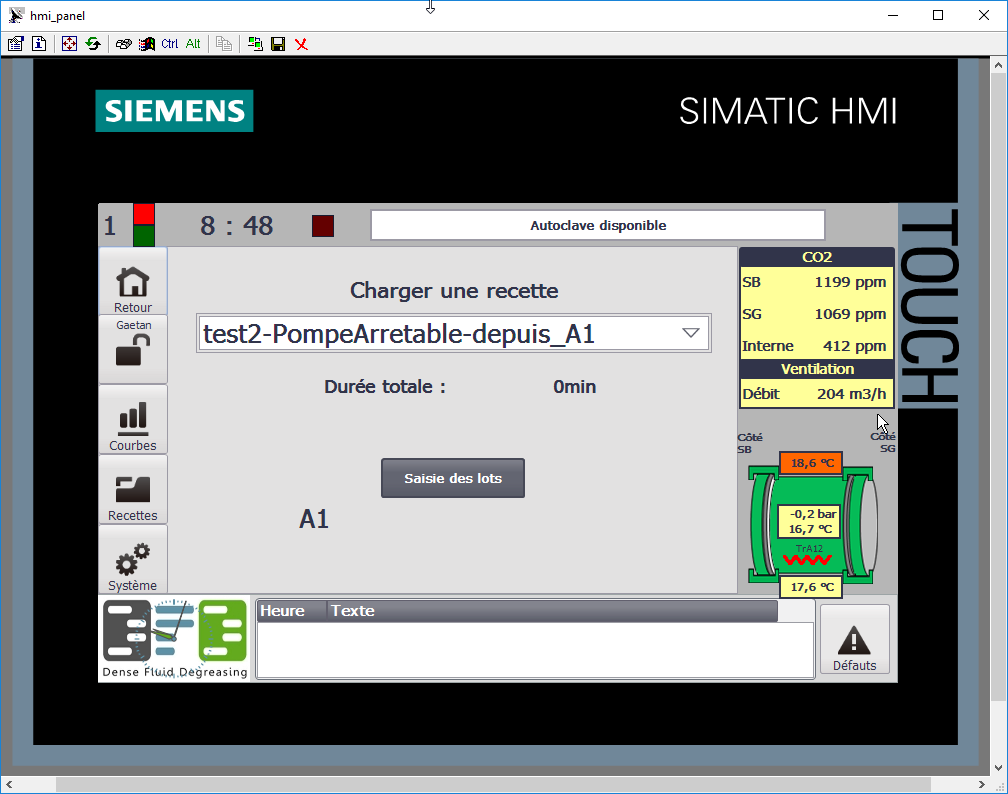 PLC control and command
All Dense Fluid Degreasing machines are equipped with a PLC and Siemens control screen. The touch screen allows the machine to be controlled and maintained either physically or remotely.

Recipe selection and launch (unlimited number of recipes)


Modify recipe parameters


Complete monitoring of machine operation


Machine safety management


Predictive maintenance management


Remote control


Connection to external server possible for retrieval of operating data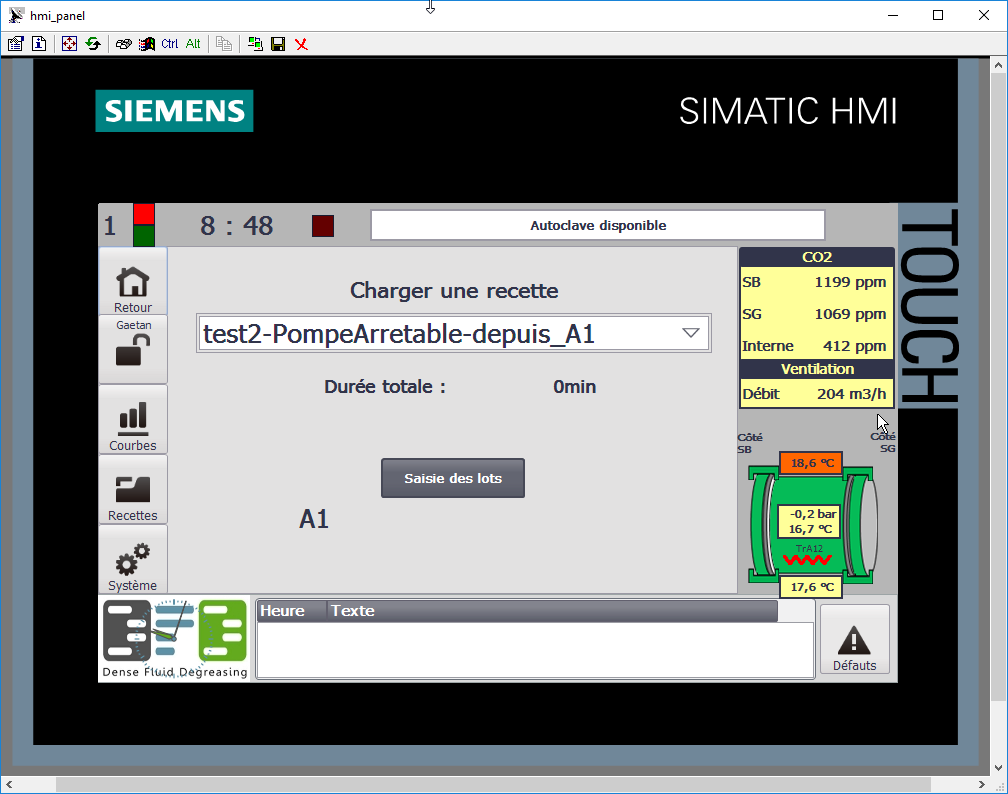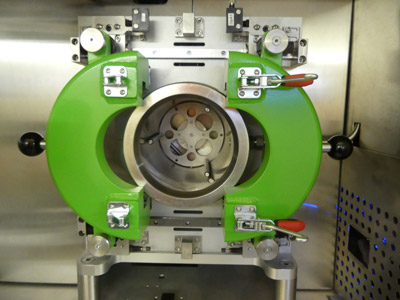 Manual or robotic loading
The entire range of Dense Fluid Degreasing machines allows the industrialist to choose between manual or robotic loading.
Discover all the applications of supercritical CO2 cleaning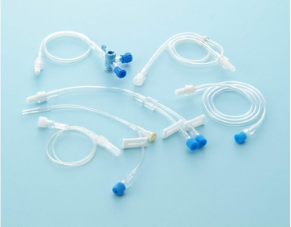 For medical applications

Machines adapted to cleanroom environments


Remote technical unit


Pre-sterilization of DM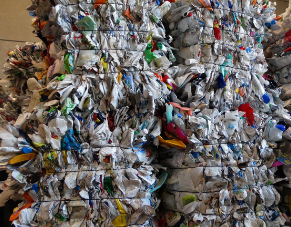 For recycling

Recycling metal chips


Extraction of pollutant molecules from a polymer matrix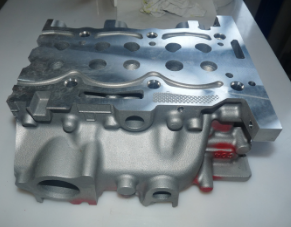 For mechanical parts

Suitable for all metallic and polymeric materials


Ideal for complex parts


Removes all residual traces of solvents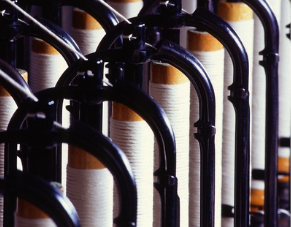 For textiles

Autoclaves for web widths up to 3m


De-sensitizing of textiles in bulk or on reels
Is supercritical CO2 the only degreasing agent in the machine?
For now, yes. It is important to know that the program of the machine will be adapted to the degreasing of each type of part: washing time, pressure and temperature will be adjusted to achieve the cleaning result, as well as the agitation, oscillation or the addition of ultrasound in the washing autoclave.
In special cases, co-solvents such as water or ethanol, as well as additives such as surfactants or "complexing" agents may be used. We are currently working on the research of bio-sourced and biodegradable additives to complement the action of CO2.
Can CO2 alone remove all types of lubricants?
According to our numerous tests, CO2 alone is as effective on water soluble cutting oils as on mineral oils. However, some remain poorly soluble in CO2. For this reason, our research program continues with the evaluation of surfactant additions.
Do operating personnel need special training to operate a DFD machine?
As with all new equipment, the installation of a DFD machine will be subject to appropriate on-site training. DFD will be able to instruct personnel on maintenance and production processes, as well as on the use of autoclaves and pressure equipment and the operation of the control panel