Technology and benefits
Supercritical CO2 technology has been known since the second half of the 20th century for the extraction of natural substances. Dense Fluid Degreasing puts this technology at the service of industry and opens its field of application to cleaning and decontamination.
Environmentally friendly, safe and powerful technology for industrial cleaning
Scientific principles
After heating and pressurizing the carbon dioxide (above 31°C and 73 bars), it reaches the supercritical domain :
An intermediate state, almost as dense as a liquid and whose transport properties (viscosity, diffusion) are close to those of a gas. It can thus be used as an apolar solvent. The parts to be treated are exposed to this solvent for cleaning and decontamination.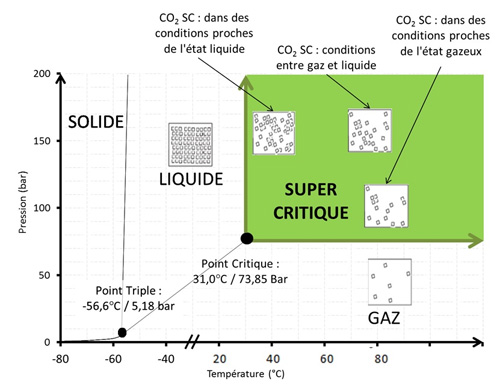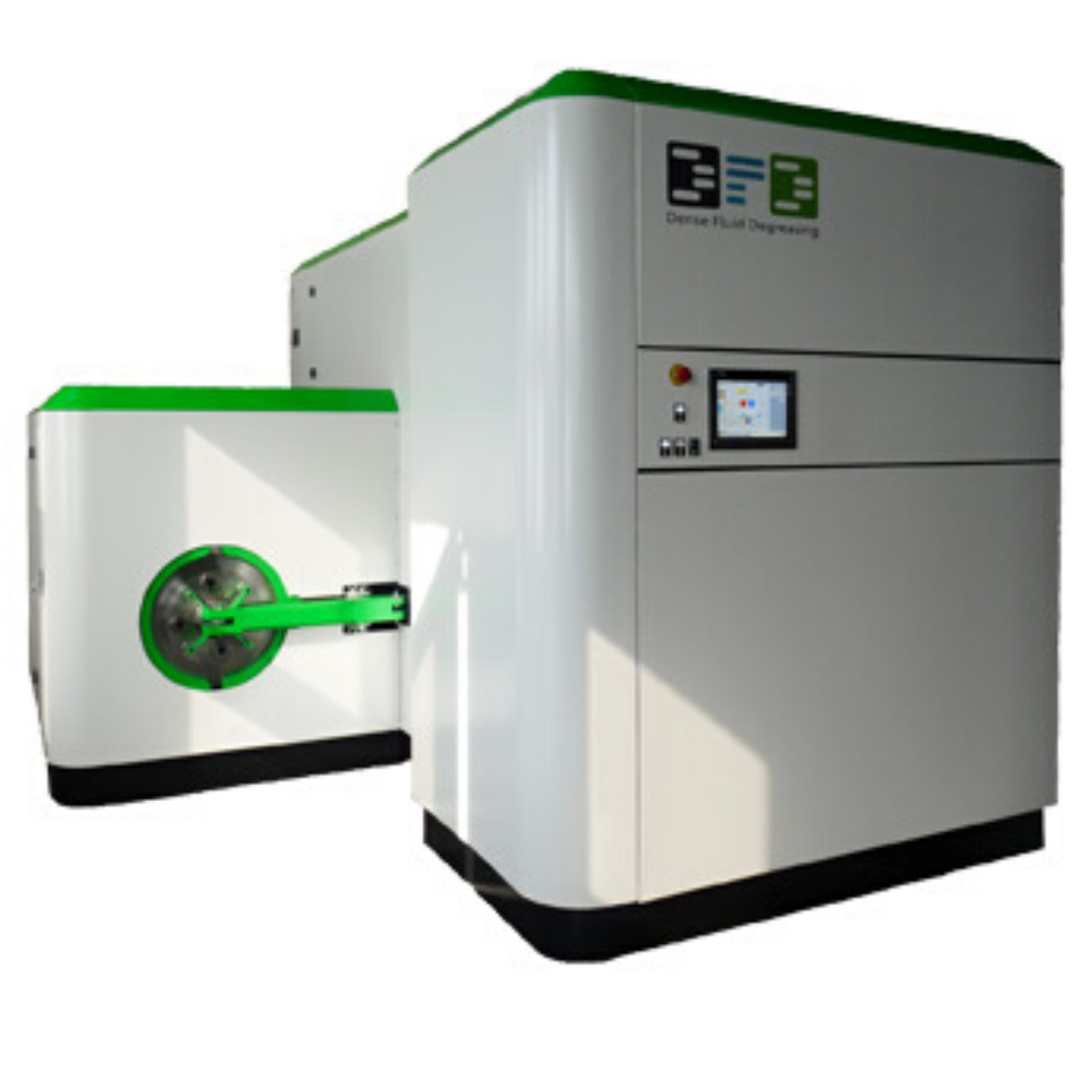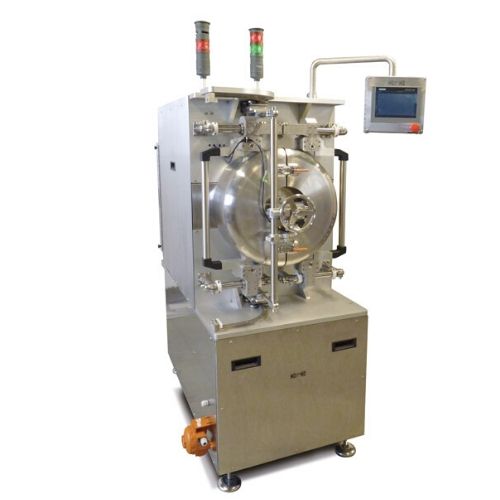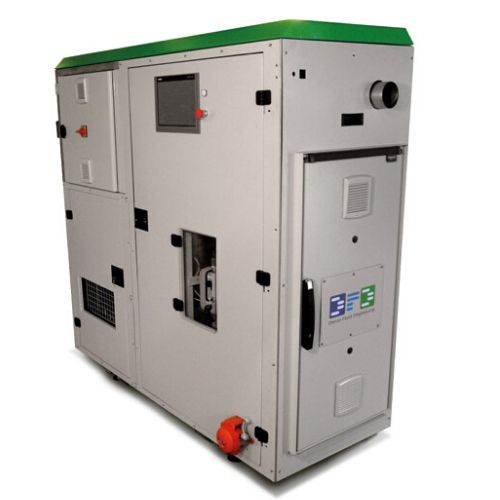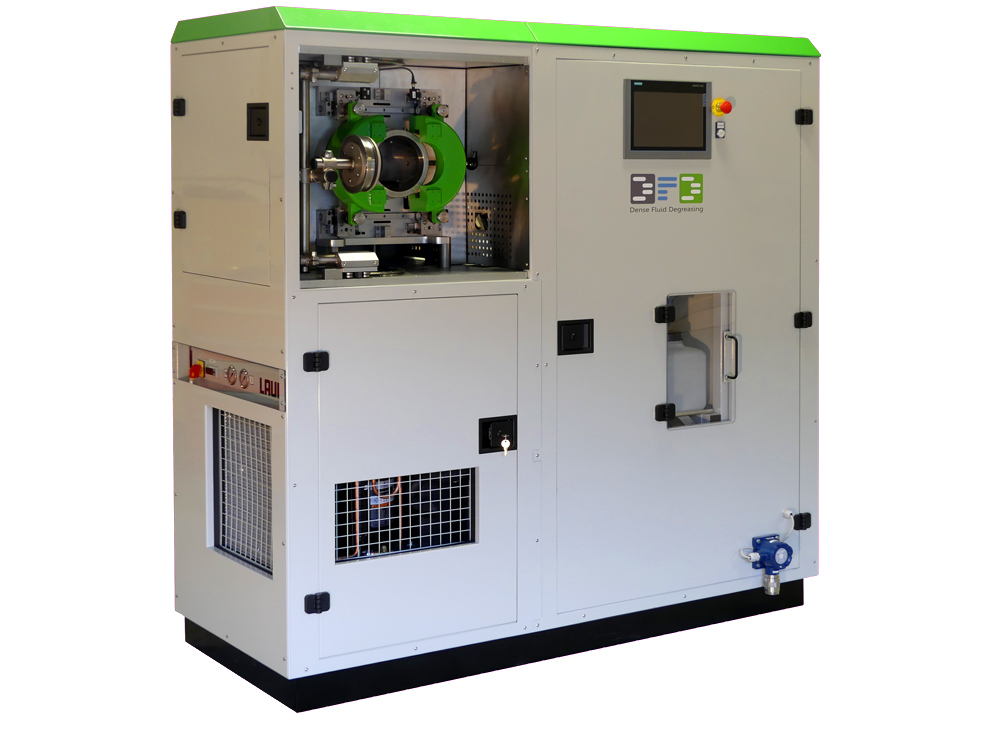 Patented technology
Originally developed by the French Atomic Energy Commission (CEA) for nuclear decontamination, this future-oriented technology is covered by 8 patents, 1 of which is used under exclusive licence by Dense Fluid Degreasing, which has itself registered 4 patents on the operation of its machines.
The development of the Dense Fluid Degreasing process benefited from the test facilities of the LPSD laboratory – Laboratoire de Procédé Supercritique et Décontamination – at CEA Marcoule and was co-developed with CETIM in Saint-Étienne (France).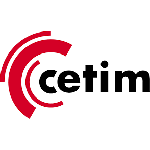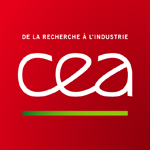 A green solvent, a non-polluting alternative to chlorinated, petroleum or detergent processes
100% SAFE
Non-toxic
Non-flammable
Chemically inert, non-corrosive
100% HEALTHY
Odourless, colourless
No volatile organic compound (VOC) emissions
No authorization or declaration required for Installations Classified for the Environment (ICPE) in France
Not classified ATEX (ATmospheres EXplosives)
It does not present any risk of co-distillation
This green solvent is not harmful to health and complies with REACH and the recommendations of the CARSAT – Caisse d'Assurance Retraite et de la Santé au Travail (French Occupational Health and Safety Insurance Fund) and the DREAL – Directions Régionales de l'Environnement, de l'Aménagement et du Logement (French Regional Directorates for the Environment, Development and Housing).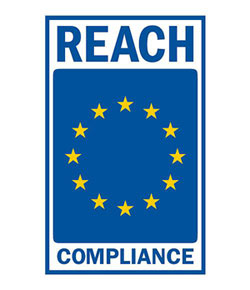 100% DRY
Does not use water, therefore no drying.
Stable: no solvent treatment, no bath regeneration, no waste, no draining.
It has the combined characteristics of low viscosity and high diffusivity of a gas and high density of a liquid.
Purification of the cleaning fluid by gravity separation after the solvent has returned to the gaseous state.
It can also be adjusted by pressure and temperature variables, depending on the parts and the pollutants
Compatible with all metals and most polymers.
Particularly suitable for all complex part geometries, including parts with blind holes, internal tubes, assembled parts, tubes with very small internal diameters, etc.
Where does the CO2 used by DFD machines come from?
As a by-product of the chemical, petrochemical or biomass industry, CO2, like all industrial gases, is recovered and then refined/liquified by gas companies, notably Air Liquide.
What type of CO2 is used in DFD machines?
Dense Fluid Degreasing uses a "food grade" CO2 that is found in sodas, beer and sparkling water, for example. Other grades of CO2 are available including pharmaceutical grade CO2.
What other uses are there for supercritical CO2?
In the food industry, to produce decaffeinated coffee, corks without cork taste or sesame oil

In the medical industry, to impregnate eye implants with anti-infectives or anti-inflammatories

In perfumery, to extract concentrated essences of high purity such as vanilla or ginger essence, lavender …

For more information, visit the Supercritical Fluids Innovation website.
Is supercritical CO2 a new solvent?
No, it has been used for several years in many industrial extraction processes, such as coffee decaffeination, cork treatment to remove corky taste, sesame oil production, but also in the medical field, for implant impregnation or instrument sterilization.